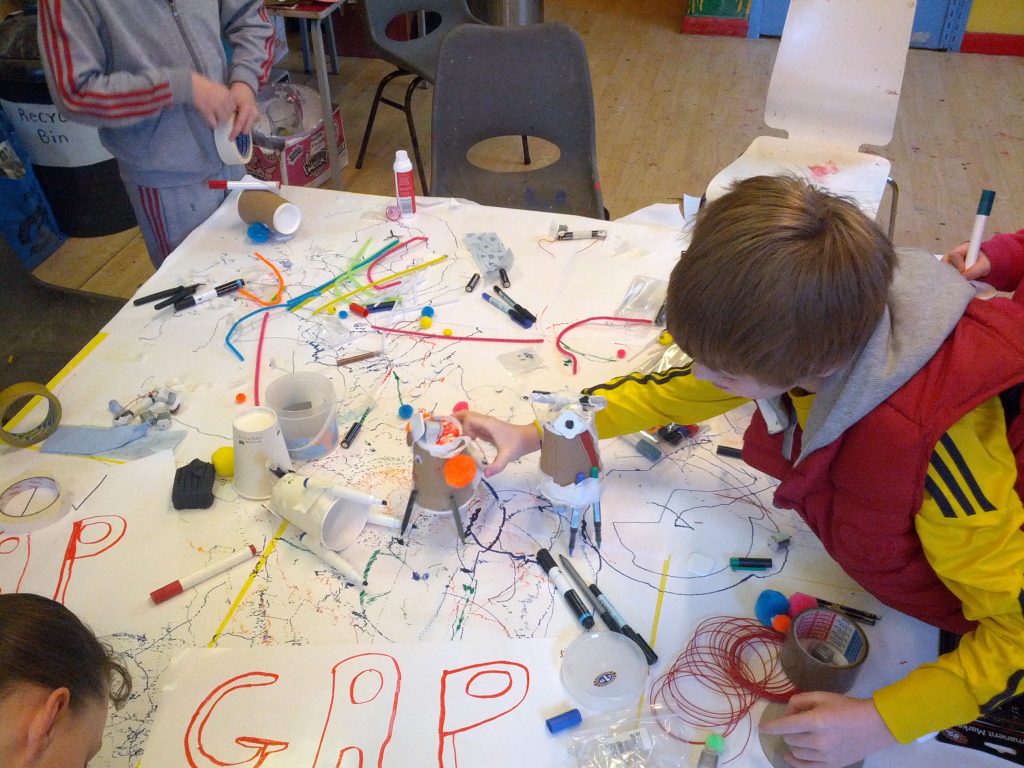 Liverpool Play Partnership (now known as Positive About Play) was established in 2012 as a direct result of wide spread reductions in Central and Local Government funding and no recognisable budgets were in place for children's play schemes in Liverpool.
The aim of the partnership, which takes as its core principle Article 31 of the UN Convention, is to take a fresh look at how the play service in Liverpool runs and how it can be funded in the long term, including funding to provide training for staff and volunteers in local communities running play schemes or wishing to develop play provision.
Article 31 of the UN Convention
That every child has the right to rest and leisure, to engage in play and recreational activities appropriate to the age of the child and to participate freely in cultural life and the arts.
That member governments shall respect and promote the right of the child to participate fully in cultural and artistic life and shall encourage the provision of appropriate and equal opportunities for cultural, artistic, recreational and leisure activities.
By developing the concept of a Play Partnership, our aim is to persuade other funders to support the concept by pooling some of their resources in a central pot. Most funders with an interest in Liverpool have supported or will support play provision but it will require something of a culture change for trustees to, in one sense, pass on responsibility for allocating their funds. By pooling our limited resources we can:
Avoid duplication
Provide better support for applicants
Monitor and evaluate in a way that gives a much better picture of what is being achieved.
Identify gaps in provision
Identify training needs within local communities
In April 2012 LPP began looking for the funds to support Summer Play Simply Schemes. By July £43.5k had been provided to support 46 play schemes across the city. Over 900 children a day took part with an estimated 9500 hours being provided by community volunteers.
As a direct result of the Successful collaboration of the LPP in 2012 the search for additional funding to facilitate the 2013 Play Simply programme began in April 2013.
Again no identifiable budget was in place.
An LPP partner made a grant for a three year training budget for activities including Pre Easter and Pre Summer play training. £5k year one.
The funding provided by the LPP partners for Summer Play Schemes was finally £64.5k in direct grants and an additional £10k for artists on play schemes.
56 Play Schemes took place across the city.
The estimate and value for volunteer hours is £148,411.
The infrastructure for running 56 play schemes was already in place with all relevant admin, checks. This enabled two additional programmes to be put in place very quickly which are at the core of the City's Anti Poverty Strategy.
Play Healthy was a programme put in place alongside the play schemes to provide nutrition to those children who are normally provided with free schools meals. £50k was provided by the Clinical Commissioning Group and matched by the Mayor's hardship fund with and additional £50k. 56 groups took part across the city.
Simply Advice was additional to Play Healthy and funded with £10k from The Mayor's hardship fund. Simply Advice was designed to give fast access to a CAB advice service via dedicated free phone lines to hard pressed families throughout the summer. This was provided in collaboration with Liverpool CAB and Wavertree & Netherley CAB. All 56 play schemes took part.
In 2013 The Liverpool Play Partnership worked extremely well and formed new and important relationships. With "No identifiable budget" £172,000 was found. Add the value of the volunteer effort £148,411 and we have to conclude we all collectively did a good job and clearly care deeply for the children of the city. Our aim is to improve on what was achieved this year by approaching RSL's, Businesses and Trusts to further develop the Partnership's potential.